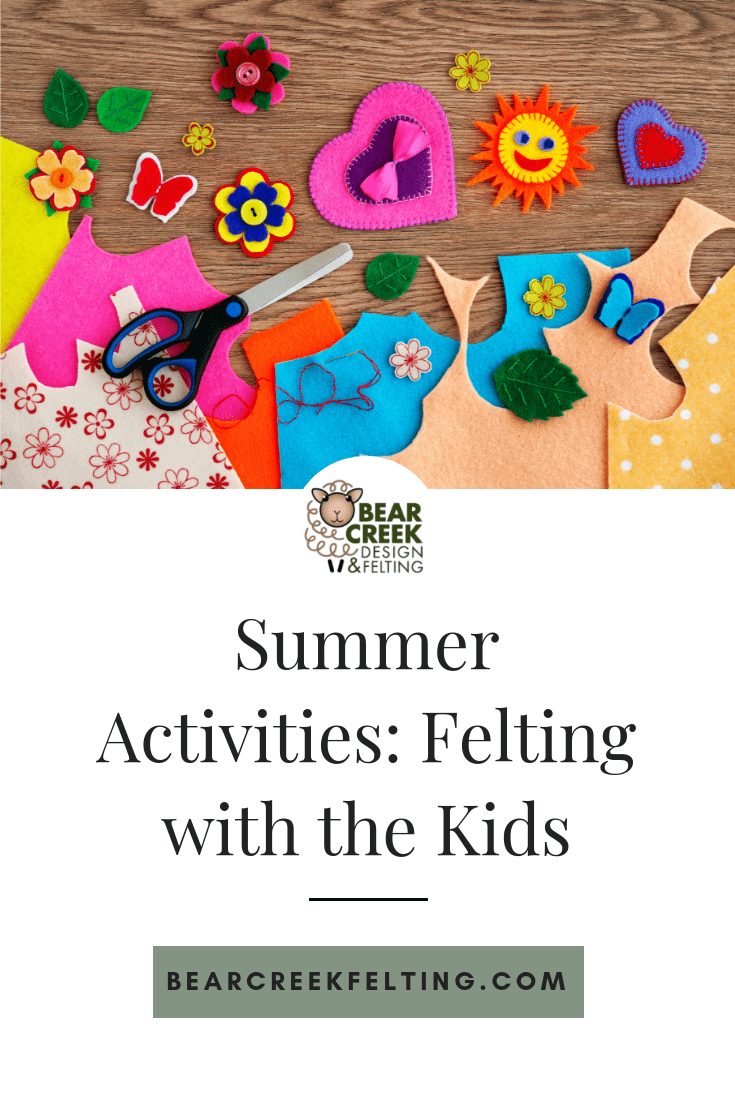 There are only a few more weeks until summer break, and while the kids might be counting down the days, parents around the country are thinking of ways to keep their little ones busy—for the sake of sanity for all parties involved!
While the sun blazes outside, keep the kids cool indoors with a craft session. I know what you're thinking, there's no way your children will sit still long enough to learn how to needle felt. And what about those sharp needles? Forget about it!
Well, if the timing is not quite right for your kids to learn the techniques of needle felting, you can start with a fun and easy activity that will entertain the entire family, so you don't have to hear the hourly chant, "When are we going to the pool?"
What do you think of an afternoon spent with snacks, your family, and some sweet, felted patches!?
Grab the Goodies
Creating patches is oh-so-simple, so you won't need much. If you've got a killer craft corner, you probably have most of these supplies on hand.
Scissors

Pencil

Graph Paper

Bar Pins

Fabric Glue
After you've sourced the essentials, let your kids go wild with the decorations!
Fabric Paint

Glitter

Beads

Fabric Markers

Sequins

3D Paint

Ribbon
Design Time
Now that you have all the materials laid out, it's time for the kids to get creative. With their pencil and paper, let them sketch whimsical patterns, a funny phrase, or their favorite cartoon characters! While you don't want to infringe on their creativity, you might want to encourage them to keep their drawings fairly simple.
Copy & Cut
Here's where the crafting begins! The kids should begin tracing their sketch onto a piece of felt using fabric markers. Once the tracing is complete, it's time to start carefully cutting out all of the shapes (of course, pop in if your little one needs some assistance!).
Get Detailed
Now that the foundation is created, they can add decorations to their he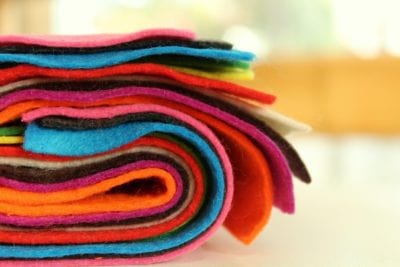 art's content. Rhinestones for eyeballs, sequins polka dots, a glitter outline—this is the part where their imagination can soar. But don't go too far, they might need your assistance with simple stitches or embroidery work!
Attach The Patch
Allow the patches to sit until all the glue and paint is dry. For the last step, all you have to do is attach the bar pins to the patch using your fabric glue or a simple stitch.
The kids will love clipping their patches onto t-shirts, backpacks, or stuffed animals, and you just saved the day with an activity that doesn't involve iPads, TV, or the PlayStation!
If you're looking for new projects to get your creative juices flowing, we'd love for you to join the Bear Creek Felting Academy! With a library of video tutorials, endless resources, and direct feedback from me, you'll be able to create fantastic needle felted pieces with a community of crafters who are there to support you every step of the way. Click here to learn more!