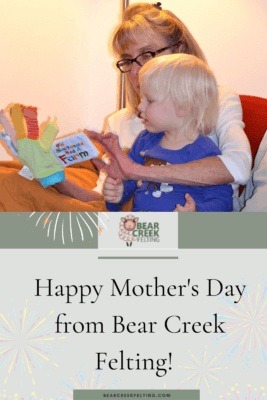 The bond between a mother and her child is one of the most beautiful things. Witnessing the birth of over 60 lambs over the last few weeks has been quite the reminder. Moms are super humans, who should always be celebrated. So, Mother's Day is just that one day that we set aside to make our super amazing moms feel super special.
The best ways to celebrate a special mom include sending a clear message of appreciation and love. It is always a good idea to treat her to something that she truly enjoys. This could be anything, for example, books, jewelry, handbags, wine or chocolate. You could also give her something she's been talking about getting for a long while. No matter what it is, she would definitely appreciate it.
If your mom is more on the adventurous side, perhaps she would like to take a trip somewhere. But, we know how risky that can be in the current global atmosphere. So, be sure to check protocols and assess the risk factors before attempting to visit anywhere. We encourage safety first. Maybe her adventure can be re-created at home in a very imaginative way. You know your mom. Find a way to creatively bring the adventure to her instead.

Perhaps you could treat your special lady to a day of relaxation instead. A spa day could do the trick. You can then round off the day with a fun family activity for all ages. When mom is completely relaxed, you can all join her in sculpting cute little needle felted stuffed animals. Never tried needle felting before? Don't worry, it's a great activity for people of all creative levels. While you're working with needles, you don't need to be experienced at all to make beautiful needle felting masterpieces. In fact, you won't be using the needle as you would when sewing or knitting. It's a totally different technique, which does not involve stringing a needle.
In celebration of Mother's Day, we're offering a special course at Bear Creek Needle Felting Academy. We recently had our needle felted elephant matriarch, Nana, give birth, and we wanted to share that experience with you. Through an academy membership, you can create your own little elephant family of mother and child just like Nana and Baby Nana. This elephant and baby elephant combo course is specially designed to celebrate and represent the love and bond between mother and child. 
Although our elephant course is for advanced beginners, you can delve right into it if it's your first time, only if you're up for the exciting challenge. If it's a first time for mom, no worries! It's a great idea to allow her to try a new activity that's relaxing yet fun and exciting too. Plus, the finished product will definitely be a rewarding and tangible reminder of the beautiful memory you all created this Mother's Day – one that you will cherish forever.
At Bear Creek Felting, we will provide you with all the materials you will need and guide you every step of the way. We are proud shepherds who use the natural wool from our own Romney sheep in our needle felting projects. Join our academy and take advantage of our new elephant course combo. We can't wait to celebrate with you.