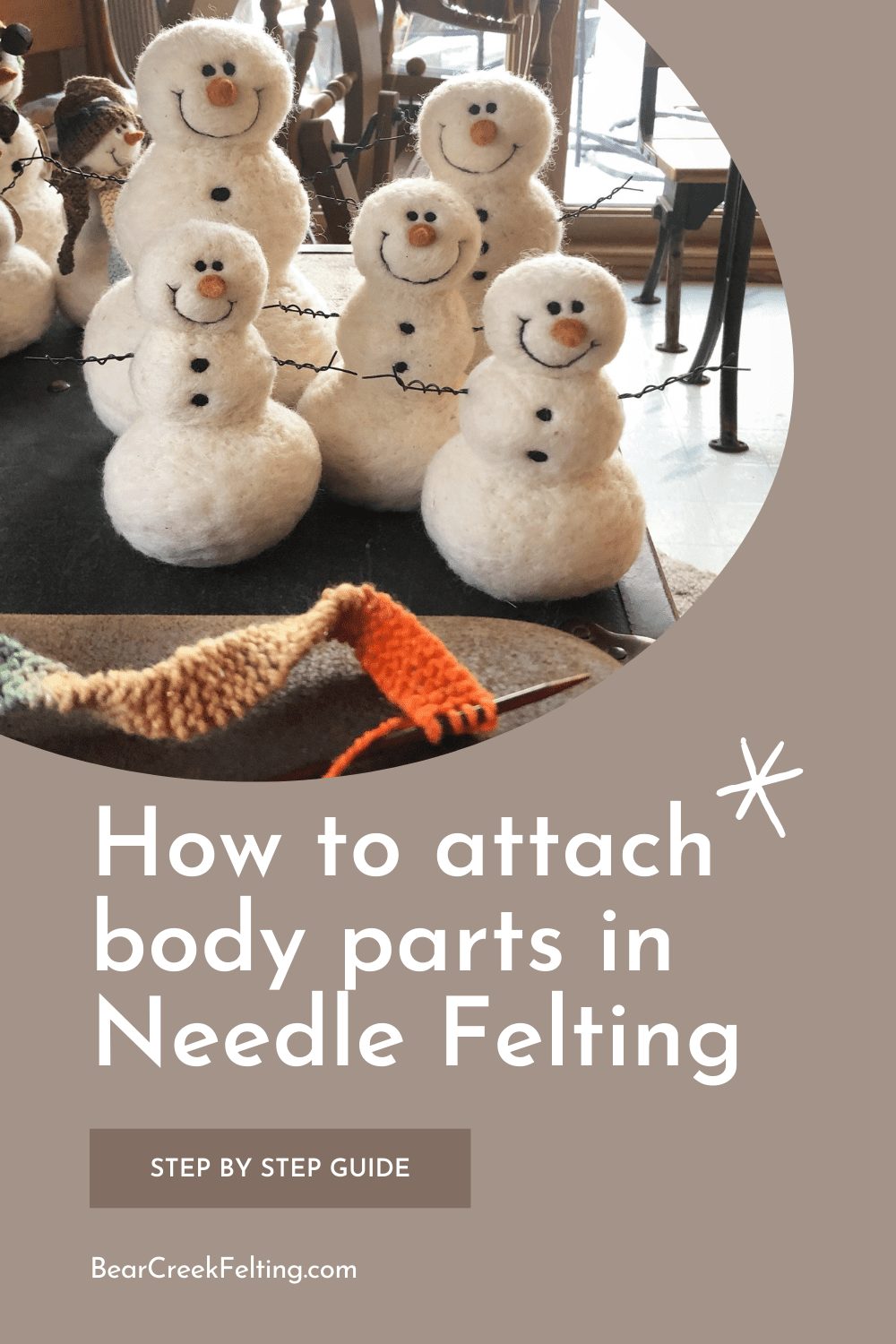 I will forever be grateful to the ladies (who I am now lucky enough to call friends) that took Libbie and I under their wing when they heard we had bagged ourselves 4 Romney Sheep. Needle felting was never in my line of sight until that day, and my goodness aren't I thankful for those wonderful women! 
As I began my learning curve of needle felting, they were there to help me out with encouragement and ideas. Having people to turn to when starting any new craft is a life line in itself! This is really my foundation of why I started the Bear Creek Academy. It's never just you and your felting cushion, you've got a community of people eager to help at any given moment! 
Once I had mastered needle felting the body parts with the encouragement of my group of ladies, I was amazed at how easy all of the pieces joined together. I was puzzled with how to make sure they stayed attached and to not leave any lines where they joined together. Who thought a tiny snowman could make you, huh?! I tell you….they can!
Adding body parts to a needle felting project can be tricky, and then there's always that big discussion about whether you should use wire or not…and we all know where I stand there.
So, in an effort to stop you snapping a packet full of needles, I thought I'd share with you my process of adding body parts to your needle felting figure…
My Step by Step Guide to Attaching Body Parts to Your Needle Felting Project: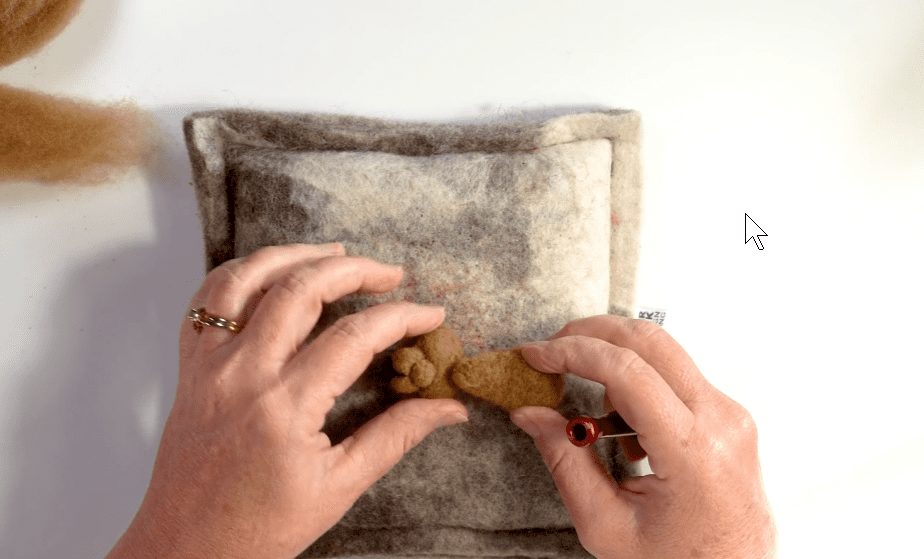 Step 1: Make each body part separately
The first thing you want to do is finish making all the separate body parts. No wire needed, by using Romney wool, you can ensure eachbody part is sturdy just by felting.

Step 2: Adding the body parts
Now nobody likes a big head…the same applies to your felting! The head determines the size of the animal, so I usually start there. It also has the most detail and tends to grow larger while you perfect the features.
You attach the head to the body by stabbing each way. If you do end up having a slightly larger head, you can make the body bigger by adding more wool here.
Step 3: Soften the joins with more wool
The third and most important step is simply using a small piece of roving that you wrap carefully around the join. The long strips of wool will act almost like a piece of tape, smoothing out the creases and making the join disappear.
Once you've attached all the body parts, it's easy as pie to fill it out. Simply add more wool and felt away!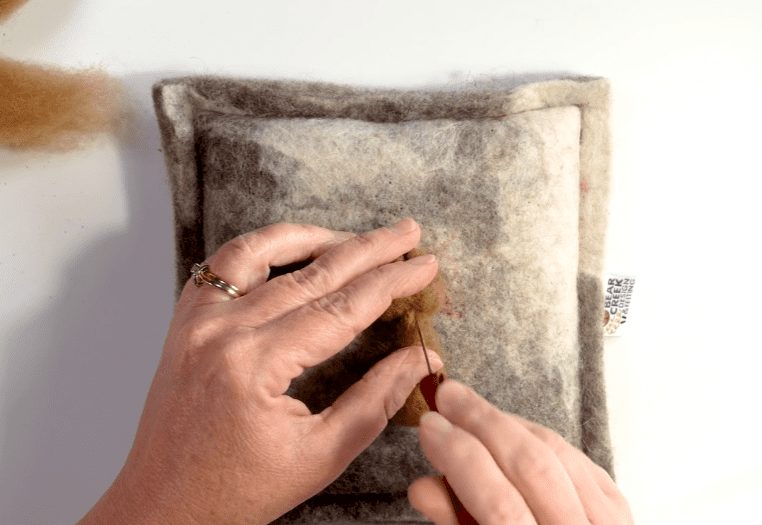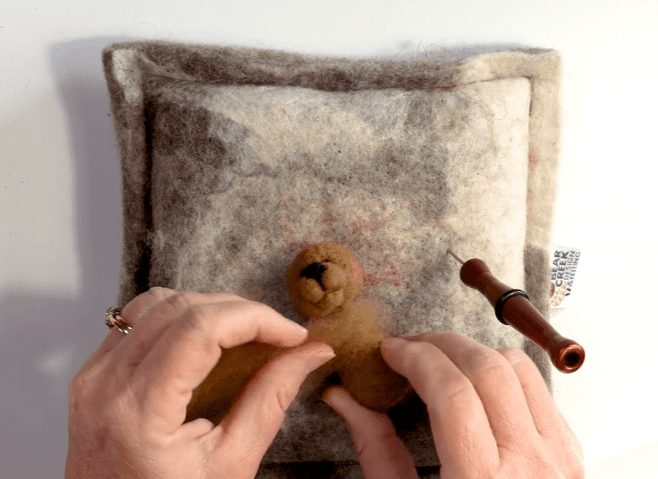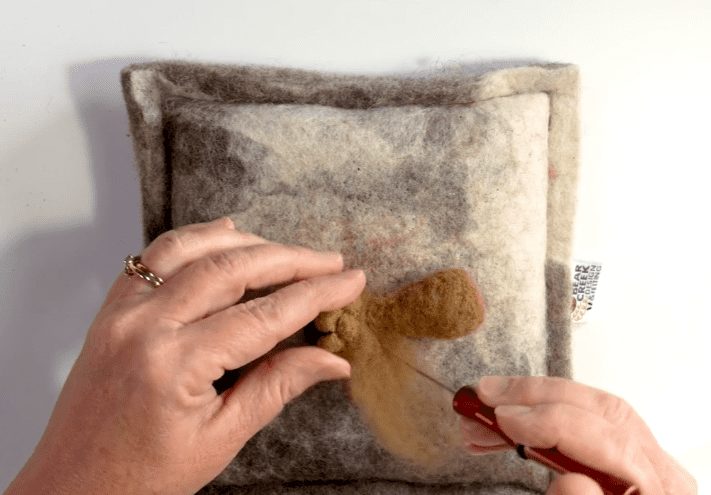 If you've been lucky enough to receive one of our kits in your stocking this Christmas, you already learned all of this and I cannot wait to see all of your creations!…Soon we will be felting alongside each other at the Nome Schoolhouse! What a year it has been! 
Merry Christmas to you all and a Happy New Year!