This is the 5th post in my blog series; "How I started needle felting and making money with wool from my sheep."  If you haven't already you may want to read the previous articles in this series before this one.  These articles will help to explain how I got this far in my journey.
In this article I want to share how a group of sheep and wool enthusiasts became my inspiration and support as they encouraged me to pursue a fiber art business.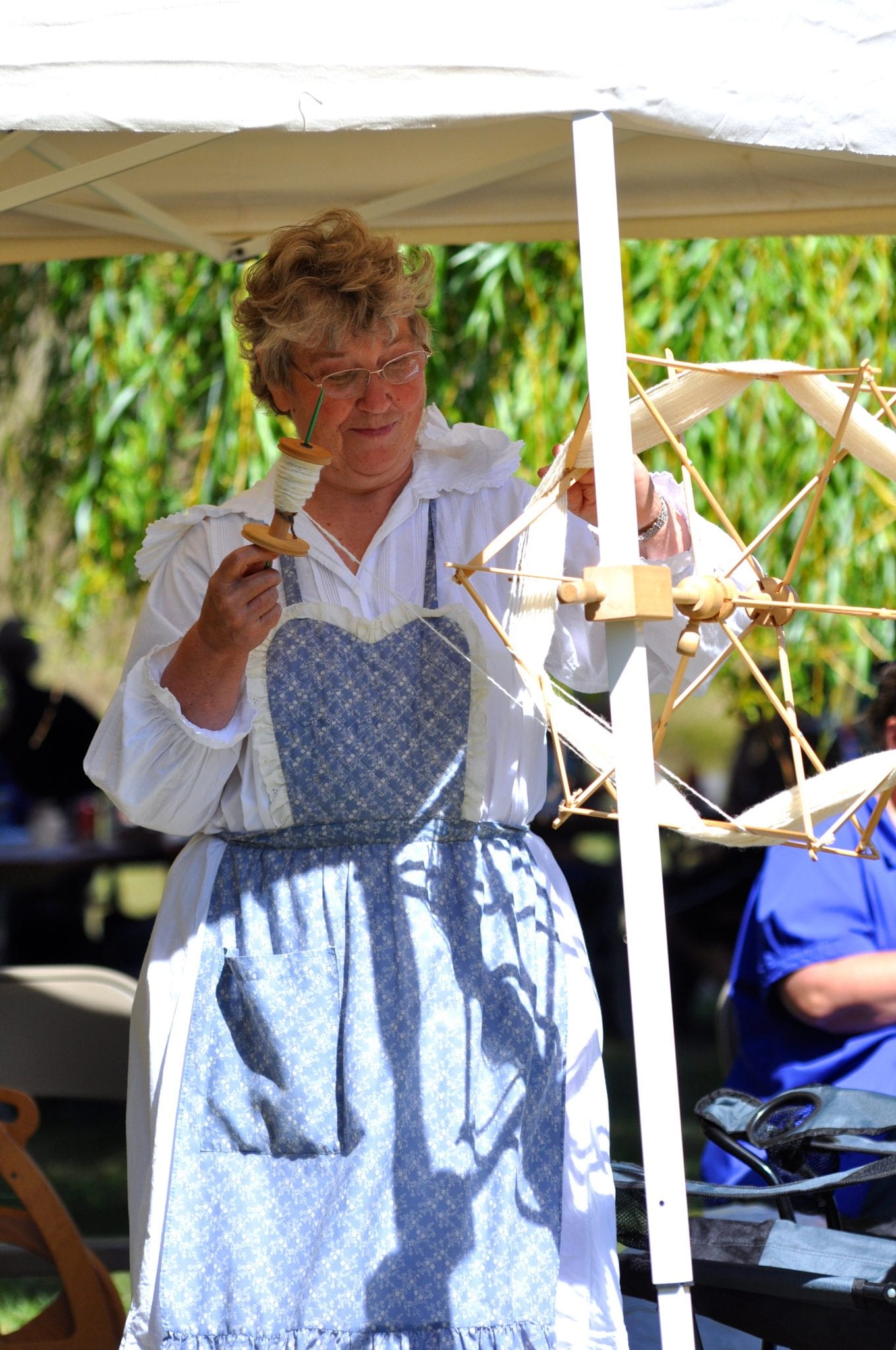 The Woolly Women
We purchased our first Romney sheep from Jan who invited me and my daughter to come to the next meeting of the Woolly Women. She told us they were a group of ladies that got together who raise or have raised sheep in the past and enjoy working with wool. They could teach me to spin and so we made plans to attend.
The first time we met the Woolly Women they were gathered in the basement of one of the members homes.  There were 5 or 6 ladies there and they were all working on spinning, knitting or felting projects.  The room was filled with the sound of spinning wheels and laughter and we were excited to see all the projects they were working on.  Julie, the hostess, found me a spinning wheel and begin teaching me to spin right away.
While I was struggling away behind the spinning wheel Jan was busy teaching Libbie how to needle felt. We enjoyed our time getting to know each of these ladies and learned so much from them in that very first get together. Little did I know my life would completely change from this experience.
Needle Felting
I didn't own a spinning wheel at the time so I couldn't practice my newfound spinning skills when I got home that evening.  We had wool that was washed and waiting for us to do something with it, I had tried a drop spindle and found that very frustrating.  During our visit with the Woolly Women Jan had helped Libbie to make a Santa Clause ornament and she had given Libbie a felting needle and a felting cushion to take home. 😉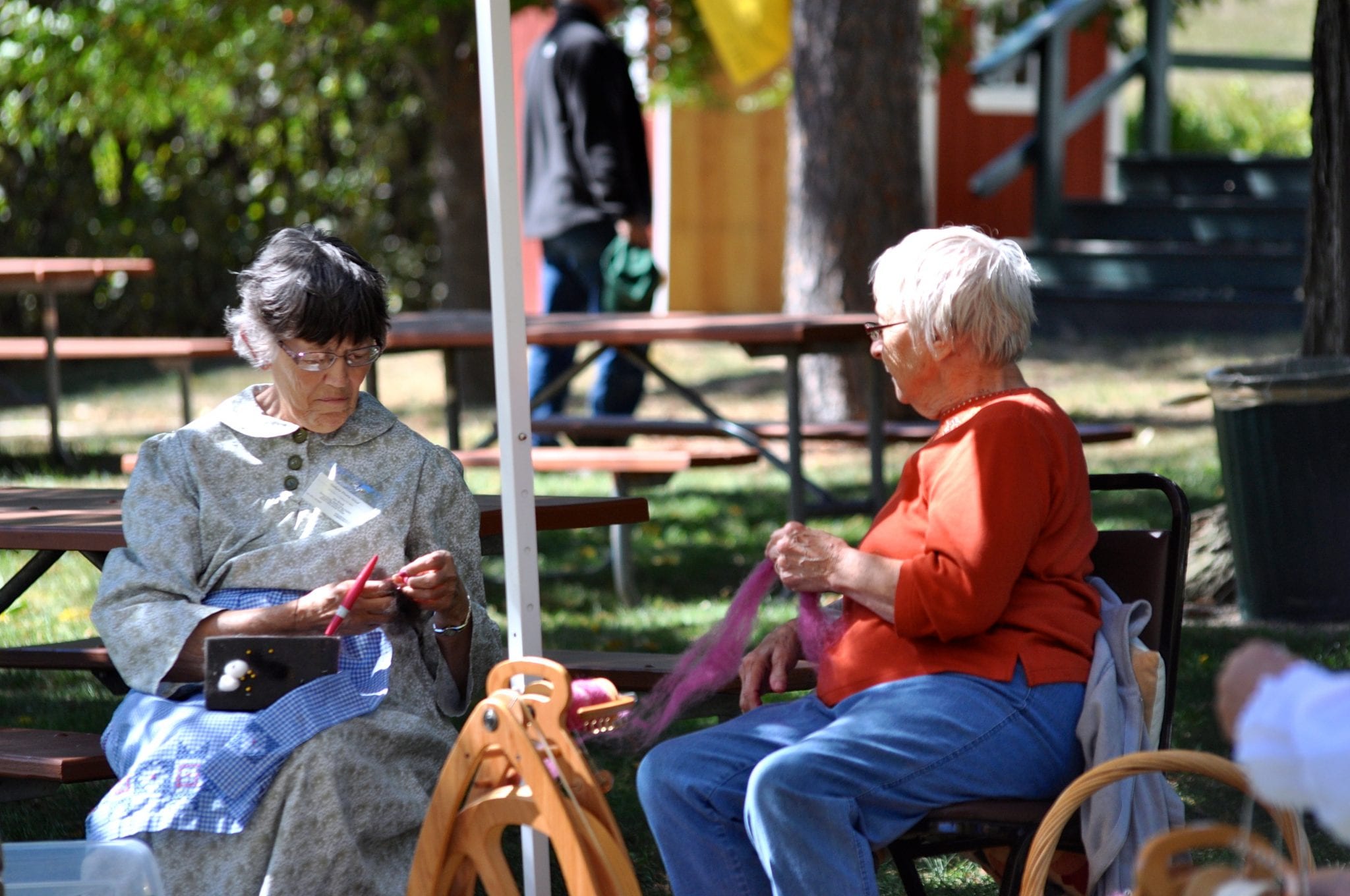 When Libbie went to bed that night I picked up the felting needle and cushion, I grabbed some soft white wool from our sheep and I began needle felting.  I was amazed with this process, it was soothing and addicting.  I made shapes with the wool and eventually working into the wee hours of the morning making my first sculpture.  I had a complete needle felted sheep in the morning and couldn't wait to start on the next project.
i was so excited about needle felting that all four kids couldn't help but be curious about my new hobby as well.  We found some needles at a craft store so we could all do it together.  We didn't have anything to use as a cushion so my son went down into the basement and came up with a couch cushion.  He had unzipped and removed the cover so we could all felt together on this huge slab.  We were having a blast until one of the boys broke their needle deep inside the cushion!  We worked very hard to get that sharp piece of needle out of the couch cushion.  Thankfully we were successful but we never used the couch cushion again for needle felting.  🙂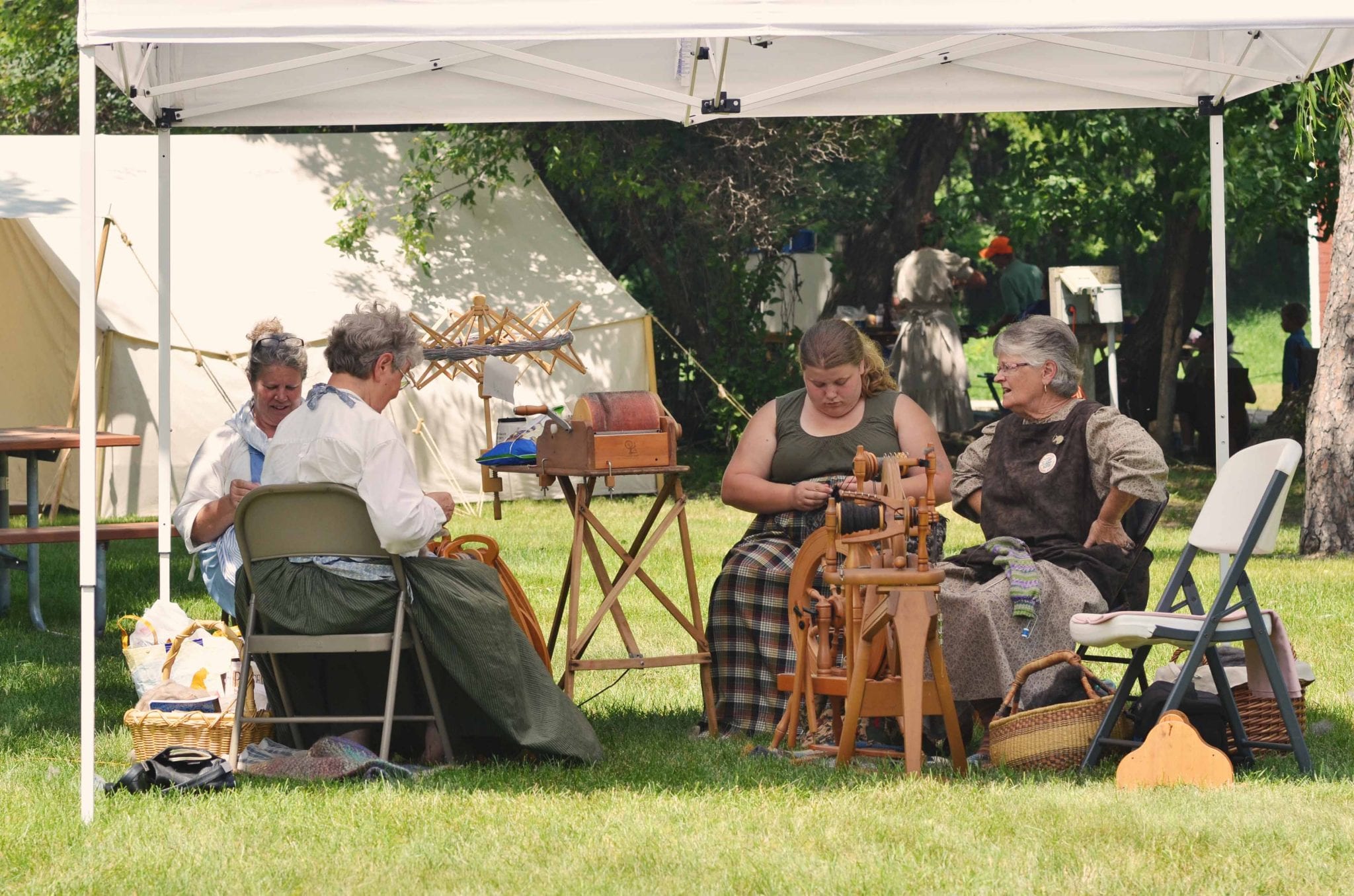 The Woolly Women have been and continue to be my greatest inspiration and support.  We continue to get together about once a month in each others homes and demonstrate at local events.  They are all very knowledgeable about wool, sheep and all the things you can do with wool and believe me there are more things than you could have ever imagined.  I wouldn't be where I am today without them.  They all love Libbie and have watched her grow up, encouraging her in all that she does. They love my boys too as my boys have all learned to felt, spin and knit and enjoy spending time with these ladies.
If you have a group like this near you I highly encourage you to join them.  I can't guarantee they will be all that my Woolly Women have been to me but I know you will find spending time with a group like this rewarding.
In my Next blog post in this series I will share how needle felting took over my life and I began selling my first sculptures.