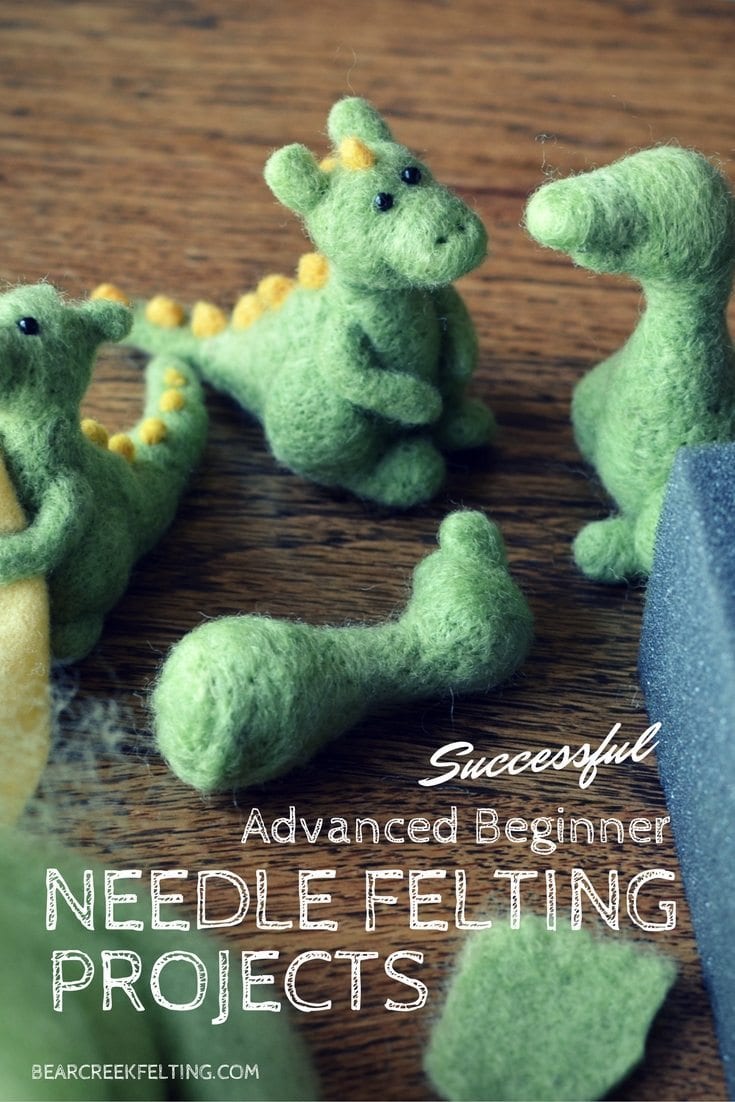 Ready to move past Beginner Needle Felting?
Needle felting is a craft that is growing quickly in popularity.  There was a time when I would have to describe the process in detail to everyone I know and now (to my delight) I have found most people are familiar with the craft.  I wrote an article about Successful Needle Felting Projects for Beginners awhile back and got to thinking that there may be a few of you out there that are now ready to move past Beginner.  In the Beginner article I described some easy no fail projects for beginners and now I want to point out some projects that will help you develop more advanced needle felting skills.  There may even be some of you out there that want to start at the advanced level, and that is perfectly doable.
What do I need for Advanced Needle felting?
For basics you will need:
Once you have the basic supplies you can felt almost anything.  For Advanced techniques you will want to have:
Glass Eyes
Wire
Variety of wools
needle and thread
Soap and water
Patience!
How to become more Advanced in your Needle Felting
Perhaps you have purchased one of my beginner Needle Felting Kits and were very successful in making round balls and felting them together.  It is almost magical how it all works isn't it?  The amazing thing is you can do so much more than that with wool and felting needles.  Therefore will give you some examples of how you can enhance your needle felting with some of the items listed above.
Glass Eyes
Eyes are easily made with wool by poking a dot of black wool into your felted piece. In addition you can also add different color wools and make interesting cartoon type eyes with wool as well. Glass eyes add a whole new element to you projects. Glass eyes come in a variety of colors and sizes from black to realistic.   I use glass eyes that have a wire loop on the back and sew them into place with needle and thread.  Visit my resource page to find out where I purchase glass eyes.
Wire
Wire can be very helpful in needle felting to give your sculpture the support it needs.  However, I use it very sparingly and only when it is absolutely necessary because→ it is not fun to felt around wire.  Some use wire armatures under their entire sculpture, I do not.  You will  definately want to read my article on what I think about wire armatures.  I use them only in long skinny legs or other features that need that extra stability that wire provides.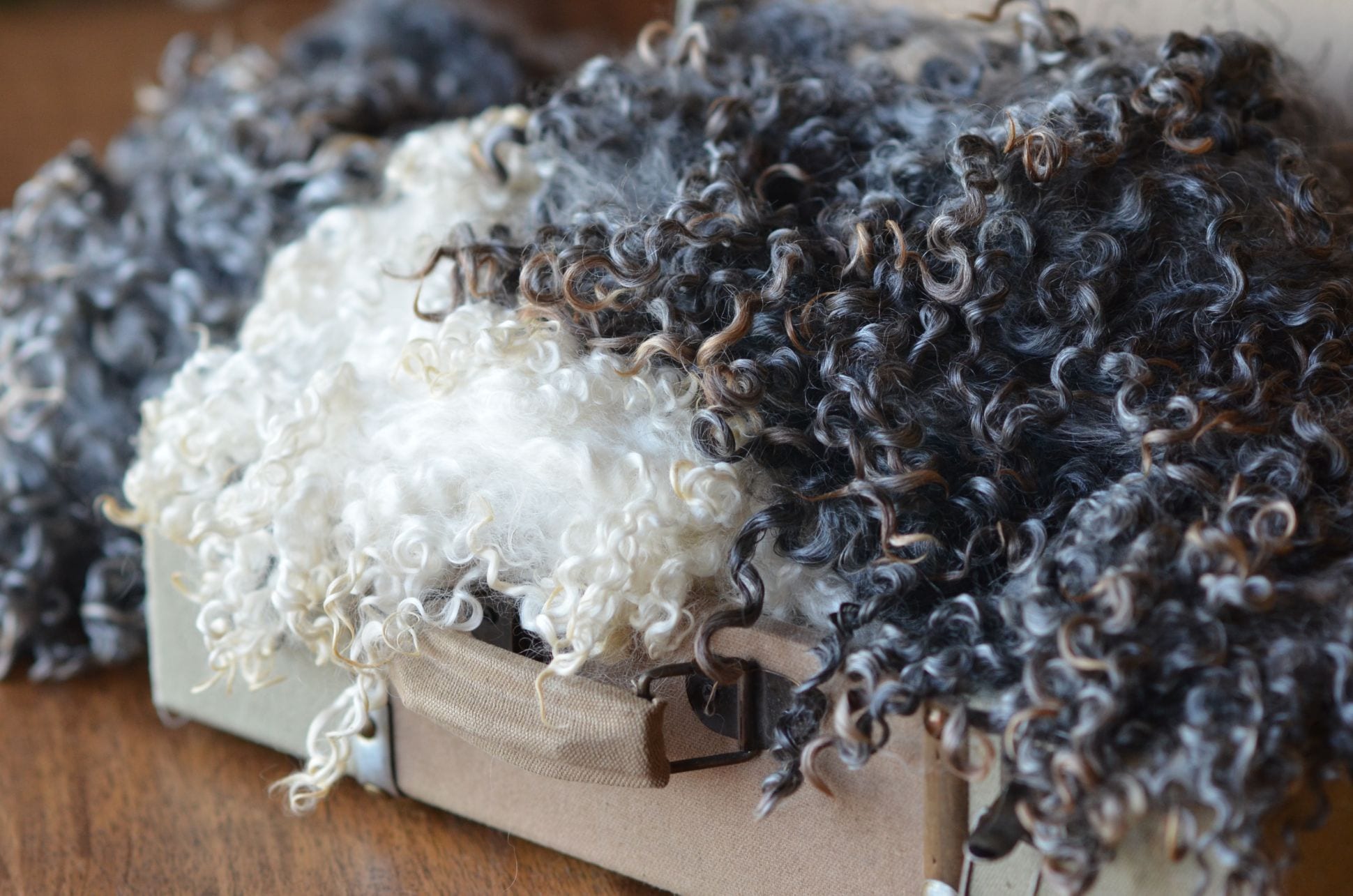 Variety of Wool
To advance in needle felting you are going to want to try a variety of wool types.  Every type of wool felts differently and experimenting with all types of wool will help you become familiar with what works best.  Some wool is softer, but harder to felt with.  Other kinds of wool may felt beautifully but be a bit course.  I have several ongoing articles where I have been felting through the sheep breeds.  You can learn from my experiences with each type of wool or felt along with me.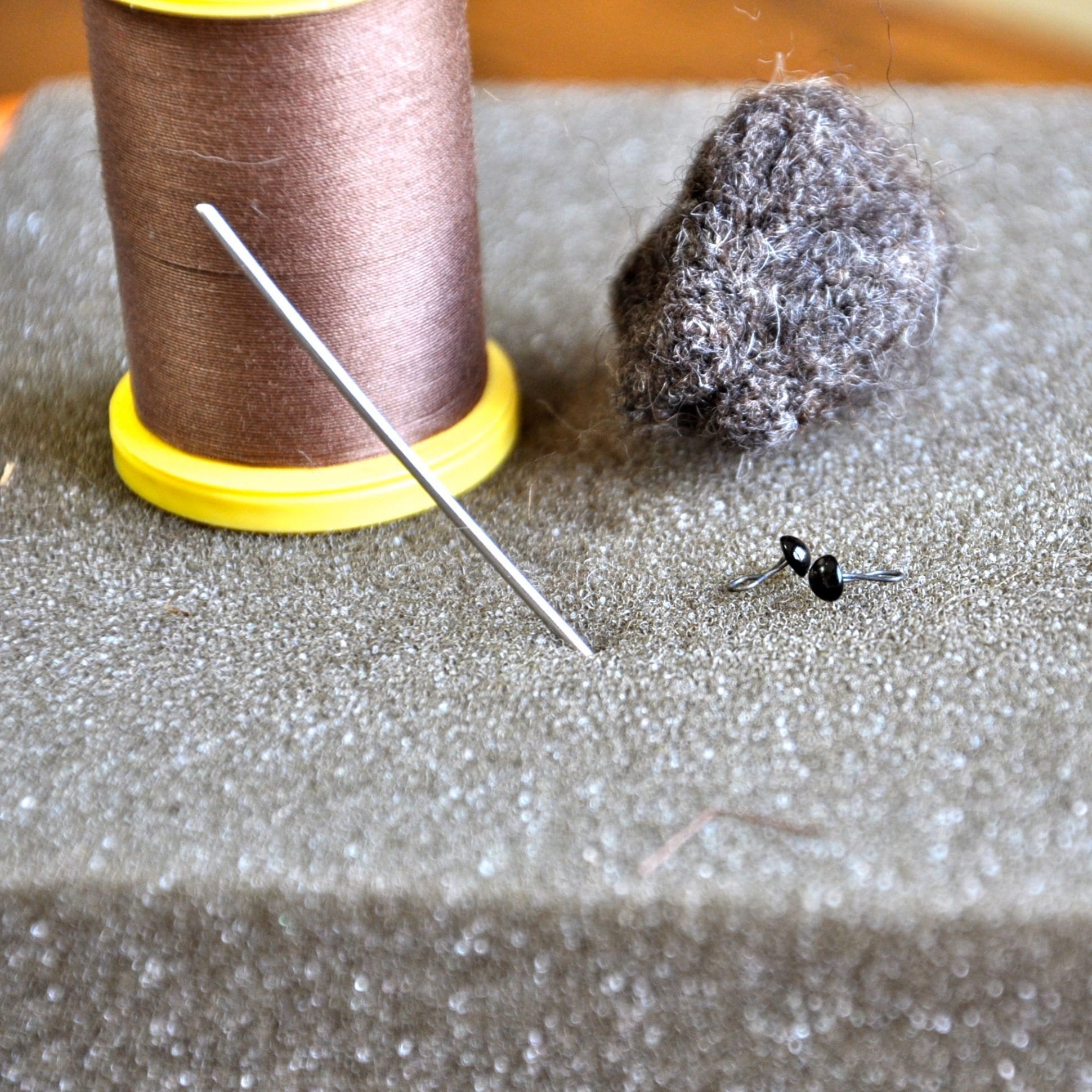 Needle and Thread
Everybody has needle and thread handy.  This is essential in attaching the eyes to your sculpture.  Consequently here are different types of eyes and different ways to attach them.  Therefore prefer glass eyes with a wire loop.  Visit my resource page to find where I purchase eyes for my sculptures.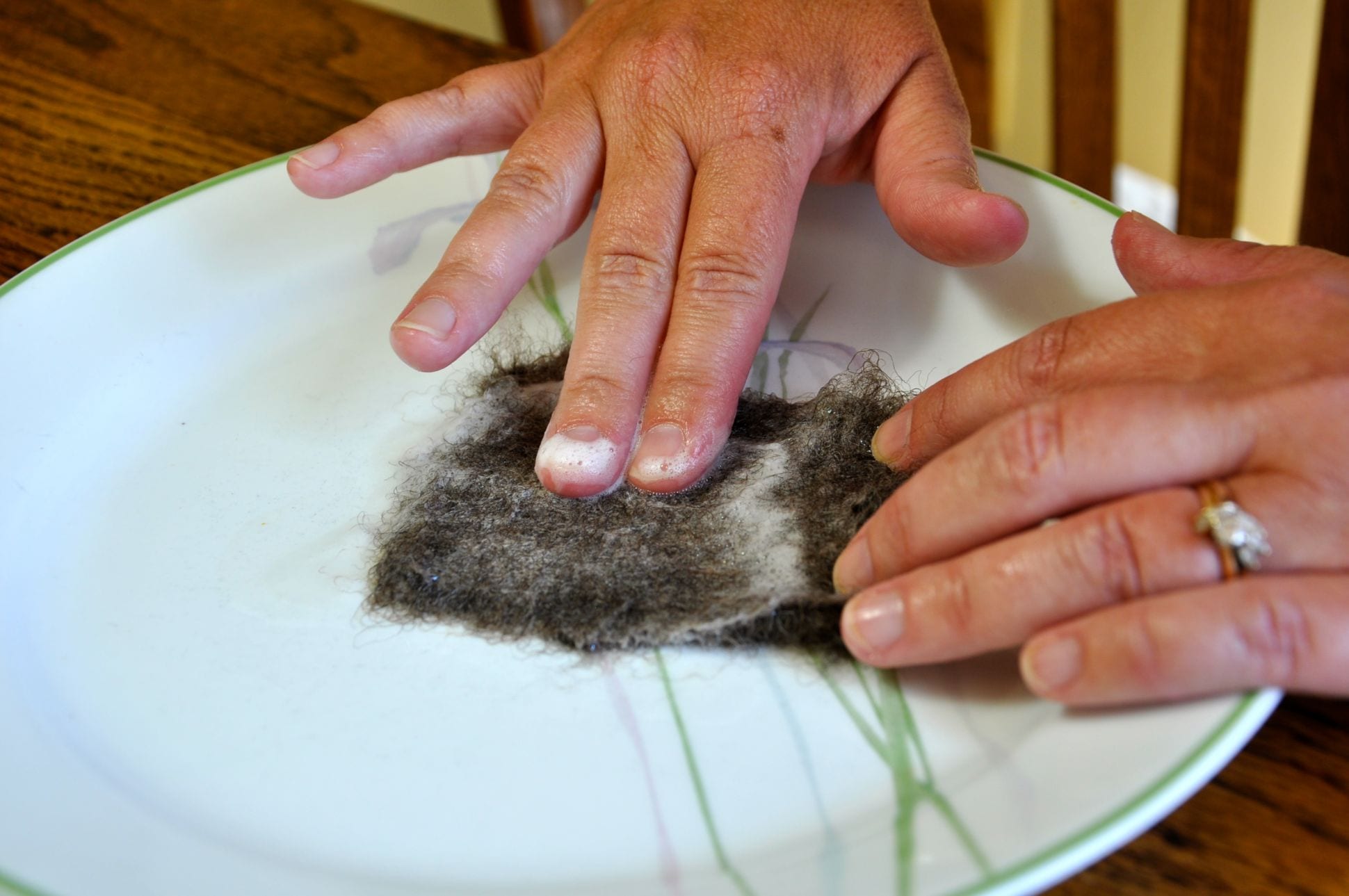 Soap and Water
Wet felting is a technique I often use to get a smooth felted surface.  All that is needed is soap, warm water and motion.  I use a combination of needle felting and wet felting for many of my needle felting projects.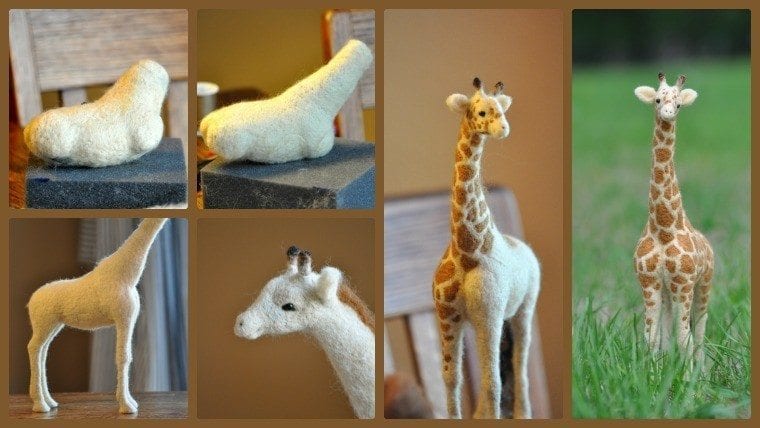 Patience
Patience is a must if you are planning on taking felting to the next level.  Needle felting takes a considerable amount of time.  You need to be willing to put that time in to get the quality sculpture you are looking for.
Learn advanced Felting Techniques
I  have designed kits with special attention given to those that are just starting out on their needle felting adventure and more advanced kits that will offer new felting techniques and challenges to your felting journey.  
I have planned very carefully every detail of the instructions and pictures to guide you.  Through teaching needle felting classes, I have learned what areas students struggle with and where I need to pay special attention in explaining the steps.  Therefore, I have learned from customer's feedback where they have struggled with their projects and have gone back and redesigned the instructions to help in these areas.  There are certain techniques that are better shown with pictures when words are not enough, and I have included tons of clear, color photographs to guide you.  
The wool included in the kits is from our very own flock of sheep.  Our sheep have been raised for their excellent wool that is praised for it's felting qualities. I include more than enough wool to complete each project.  (I would never want you to run out before you are finished).  The same type of wool is used for all of my needle felted sculptures and share it with you in these kits.  I include the same size and style felting needles in my kits that I use and work best with my wool.  
I share my felting secrets in these kits and have been rewarded with thousands of happy customers that keep coming back for more kits, wool and questions as they continue their felting journey.  
Do you want to know the best part?    All of my kits come with the items discussed above plus instructions and pictures of how to apply them to your needle felting.  The advanced beginner kits offer enough beginner information to work as your first kit.  
The top 6 kits for Advanced needle felting success in my line of kits:
I offer even more advanced felting techniques and courses in my online Needle Felting Academy.